WHY INNOVATIVE ENVIRONMENTS? EASY. UNBEATABLE SERVICE.
WE ARE YOUR ONE SOURCE FOR HIGH-IMPACT EXPERIENCES.
From your initial contact about every aspect of trade show exhibiting—from pre-show planning to post-show follow-up—you will experience unparalleled customer service and seamless methodology firsthand.
We have been designing, building, and managing exhibits of all sizes for over 40 years. As an industry leader in innovation, you will see the latest in custom trade show displays, modular trade show booths, and portable trade show displays.
Your design consultant will meet with you to understand your goals and share solutions to help you achieve your desired outcomes. Our solutions, methodology, and procedures are all designed to give you peace of mind. Your design consultant will meet with you to understand your goals and share solutions to help you achieve your desired outcomes. Our solutions, methodology, and procedures are all designed to give you peace of mind.
FROM LARGE CUSTOM ISLAND EXHIBITS THAT SHOWCASE YOUR PRODUCT TO SMALL PORTABLE DISPLAYS FOR EASY SETUP AND EVERYTHING ELSE IN BETWEEN—WE HAVE THE BEST FIT FOR YOUR NEEDS.
Every company's needs vary, whether you require a massive presence at your biggest trade show of the year, exhibit at numerous regional conferences that may overlap, or support multiple community events.
We have many options available to fit your specific needs.
But, that's not all. Our ExhibitPower™ services eliminate all your worries about getting your exhibit up and running smoothly by consolidating all your tasks and shifting the responsibility to us. We've got you covered.
WHAT MAKES US STAND OUT?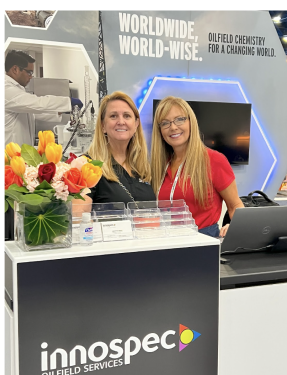 Every trade show is significant. It is our mastery. We believe in teamwork and understand that trade shows and their related marketing activities may be outside your expertise. Likewise, we are not authorities in your business and need your help to create trade show exhibits that meet your marketing objectives. Through teamwork and partnership with our clients, we can design your trade show booth that stands out from the competition and advances your brand, using your budget and time best.
WHAT PEOPLE ARE SAYING
When choosing a vendor, you want to be confident they will bring your vision to life within the given budget and timeline. Skyline Houston is the trusted partner I have relied on for the past ten years. The Skyline team pays attention to all the minor details, the booth set up is always on time, and the continuous support throughout the event is first class. I cannot imagine attending a conference without Skyline's support for me and my sales team. They are simply the best exhibit company in the industry! Everything they do ensures that my company will have the most successful event possible.

Sheila R. Young
Vice President, Marketing – Oilfield Services,
Innospec Oilfield Services
MAKE A GRAND STATEMENT WITH LARGE ISLAND EXHIBITS
You are a significant player in your industry and want to establish your trade show presence with sheer size or make a statement with unique architecture and graphics. Our designers can create the impact you need with a trade show exhibit that WOWS attendees and fits your objectives by fabricating a custom-designed booth in-house.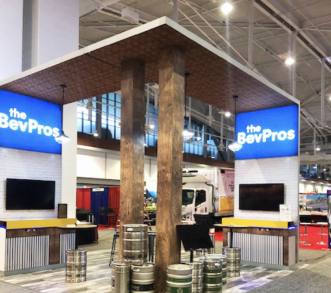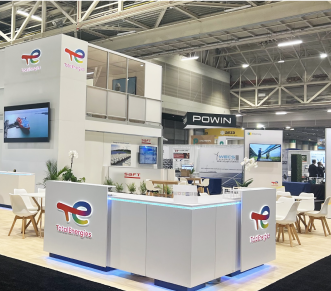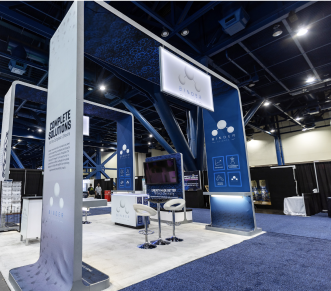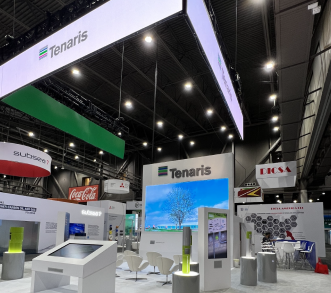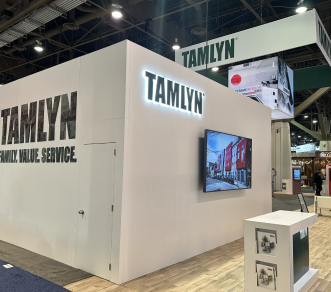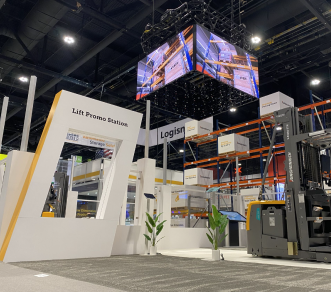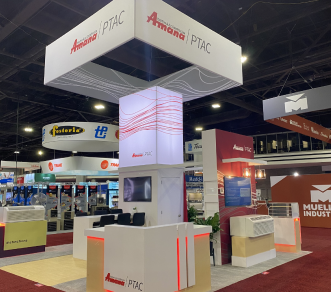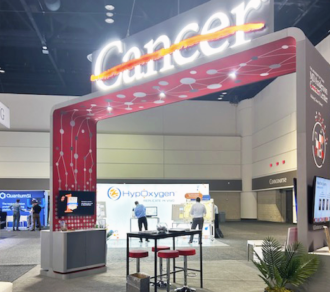 NEED MORE? ADAPT YOUR EXHIBIT TO FIT YOUR SPECIFIC NEEDS
When looking to enhance the functionality and visual appeal of your trade show exhibit, you can consider numerous additional items such as storage space, hanging signage, interactive touchscreens, charging stations, lounge areas, lighting effects, customized flooring, and decorative structures, to name a few. Remember to consider your target audience, brand identity, and the overall theme or message you want to convey when choosing additional items for your trade show exhibit.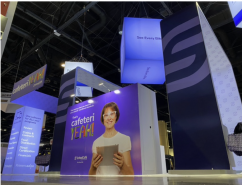 ATTENTION-GRABBING GRAPHICS
Our graphics are an essential part of your exhibit booth that convey who you are, what you do, and what you offer. Attract attendees with vibrant graphics to help build your brand, grab attention, and bring your story to life.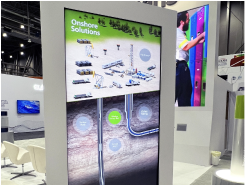 STATE-OF-THE-ART TECHNOLOGY
Technology integrated seamlessly into your display makes an impact on attendees. Motion graphics attract attention and convey your message quickly and clearly through digital media and interactive presentations engage attendees with hands-on experiences that demonstrate your products and benefits.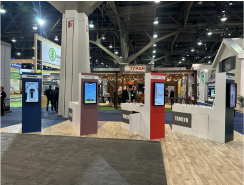 TABLES, COUNTERS, AND STORAGE
Add style and functionality to your exhibit booth that is invaluable for most exhibitors. Storage space helps staffers by making items easily accessible and securely stowing valuable items. Counters near the aisle provide a place to showcase your brand, engage prospects and take leads, and store giveaways or literature out of sight and within reach.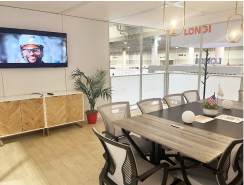 Integrate conference rooms seamlessly into your exhibit, giving you privacy for meaningful business conversations, meetings, and exclusive presentations.
+ Add windows for a semi-private and more comfortable feel.
+ Use solid panels and walls for greater privacy, and consider branding your conference room walls with custom graphics.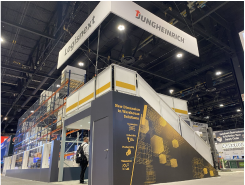 For additional privacy, double-decks are impressive structures inviting prospects to discuss business above the hectic trade show floor, where conversations are manageable.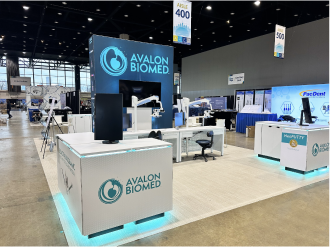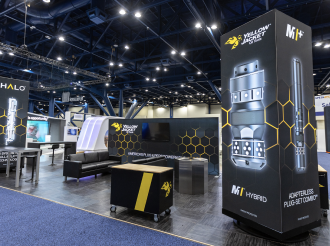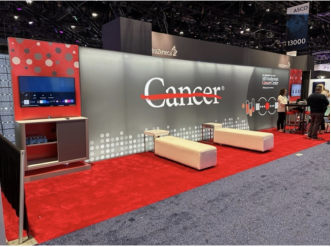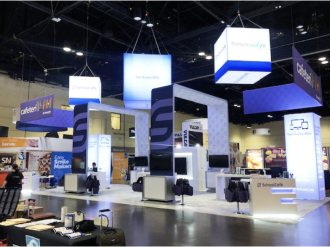 CREATE UNIQUE EXPERIENCES WITH MODULAR EXHIBITS
MIX AND MATCH BOOTH ELEMENTS TO CUSTOMIZE YOUR BOOTH AND CREATE UNLIMITED DESIGNS.
Are all of your trade show booth spaces the same size?
Our custom modular exhibits allow you to change from show to show without compromising your branding and design appearance.
Have you ever needed to be in two places at the same time? Your products or services may also have multiple target markets, which means trade shows for different industries could happen simultaneously. Modular systems allow you to use the pieces you need to create unique exhibits with the same branding but a distinctive message tailored
to each market.
HIGHLIGHT YOUR BRAND WITH PORTABLE DISPLAYS
Simple, easy-to-use, lightweight, portable displays and stands are great options for businesses and entrepreneurs who are budget conscious and constantly on the go attending many shows and events. Choose from various sizes and styles to highlight your brand and products, and switch out high-impact graphics tailored with specific messages for your audience.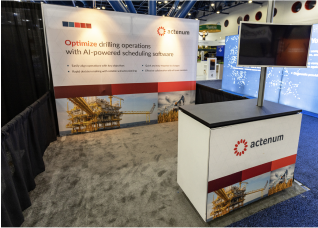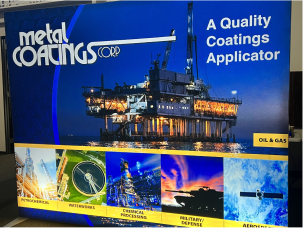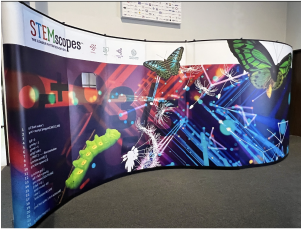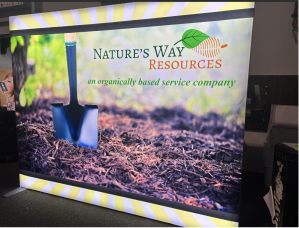 ELIMINATE THE HASSLES & HEADACHES WITH OUR COMPLETE TURNKEY EXHIBIT SERVICES
Imagine this: You've achieved the unthinkable. Your trade show displays were impeccable at every event.
Materials delivered perfectly and promptly.
Booths set up ahead of schedule.
Services running smoothly.
Your primary focus: maximizing your trade show impact. Receiving commendations from clients, prospects, and your leadership team about your company's distinguished presence was just the icing on the cake.
Experience this comprehensive satisfaction with our Asset Management team, the force behind ExhibitPower™. Your exhibit, being your company's public face, should be nothing less than flawless. That's our mission. Leveraging our extensive, systematized infrastructure, we assure a first-class experience.
With over 40 years in the industry, our expertise has shaped a foolproof system that ensures your exhibit runs seamlessly, leaving you free to focus on what matters most. ExhibitPower is our cutting-edge event management solution, tracking current, future, and past events. Our team collaboratively works with yours to manage and ready your trade show assets. With us, you gain enhanced control, increase efficiency, and yield superior outcomes through personalized services:
Storage for exhibits and accessories
Comprehensive show logistics and management
Superior shipping management
Pre and post-show inspection
Expert installation and dismantling
Exhibit upkeep and refurbishment
Rentals
Access to a proprietary management software system via our online customer portal.
ExhibitPower lets you focus less on tedious details and more on generating results from your trade show investment. You can schedule your event, select specific items from your inventory, select specific show services, and track the status of everything with 24/7 access to ExhibitPower's online system.
RETURN ON INVESTMENT Your exhibit is the face of your entire company, and you can trust us to handle it. It's that simple. Make the best use of your budget and time. With ExhibitPower services, you can expand your capabilities without increasing your resources. Rely on our experience and resources to help you achieve the greatest return on your company's tradeshow investment.
Consolidate all of your tasks and shift the responsibility to us. Ask our knowledgeable, professional staff for a demonstration today.
Contact us today!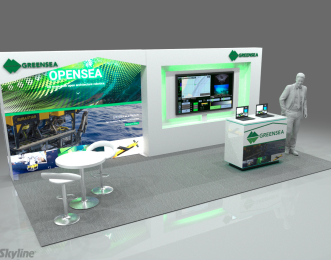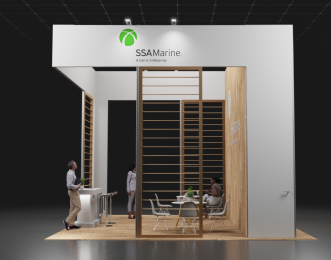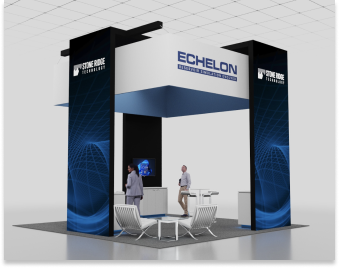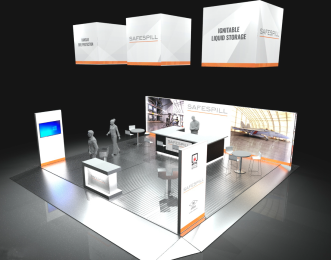 GRAB ATTENTION WITH AWARD-WINNING DESIGNS
Our in-house design department specializes in creating powerful trade show displays that capture the attention of your target audience. We approach each project from three different angles:
+ How the display looks.
+ How it functions.
+ How much it costs.
We help you maximize your investment by producing exciting and eye-grabbing exhibits and integrating efficient traffic flow plans. When you choose us, you can expect inspiring design solutions that resonate with your target market.
EXPERIENCE UNSURPASSED PERSONALIZED CUSTOMER SERVICE
Our goal is to help you make the most of your trade show experience by following a refined and proven workflow process that guarantees
+ high-quality products
+ on-time delivery
+ efficient setup of your exhibit
+ proper handling of all show services and logistics
You know what you are paying for precisely before your trade show begins. We do everything possible to ensure your trade show exhibit costs stay manageable by providing itemized proposals and showing detailed costs to eliminate additional billing after the event.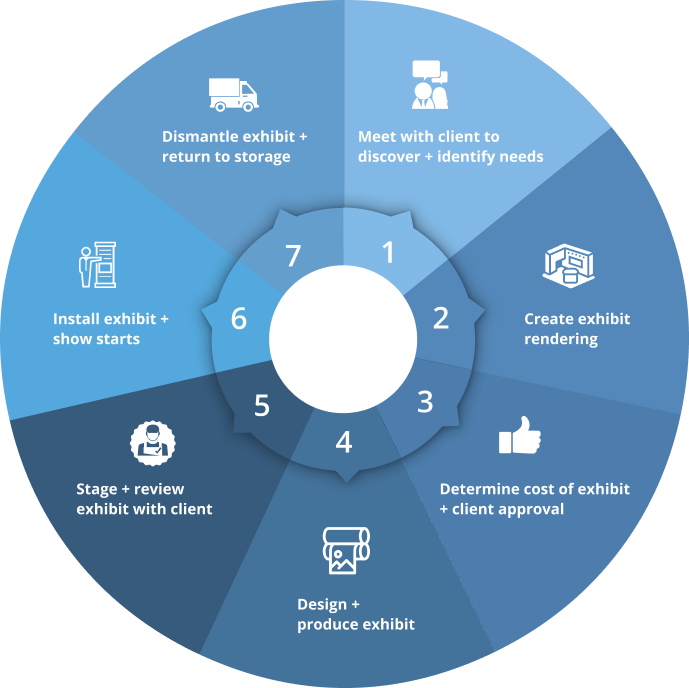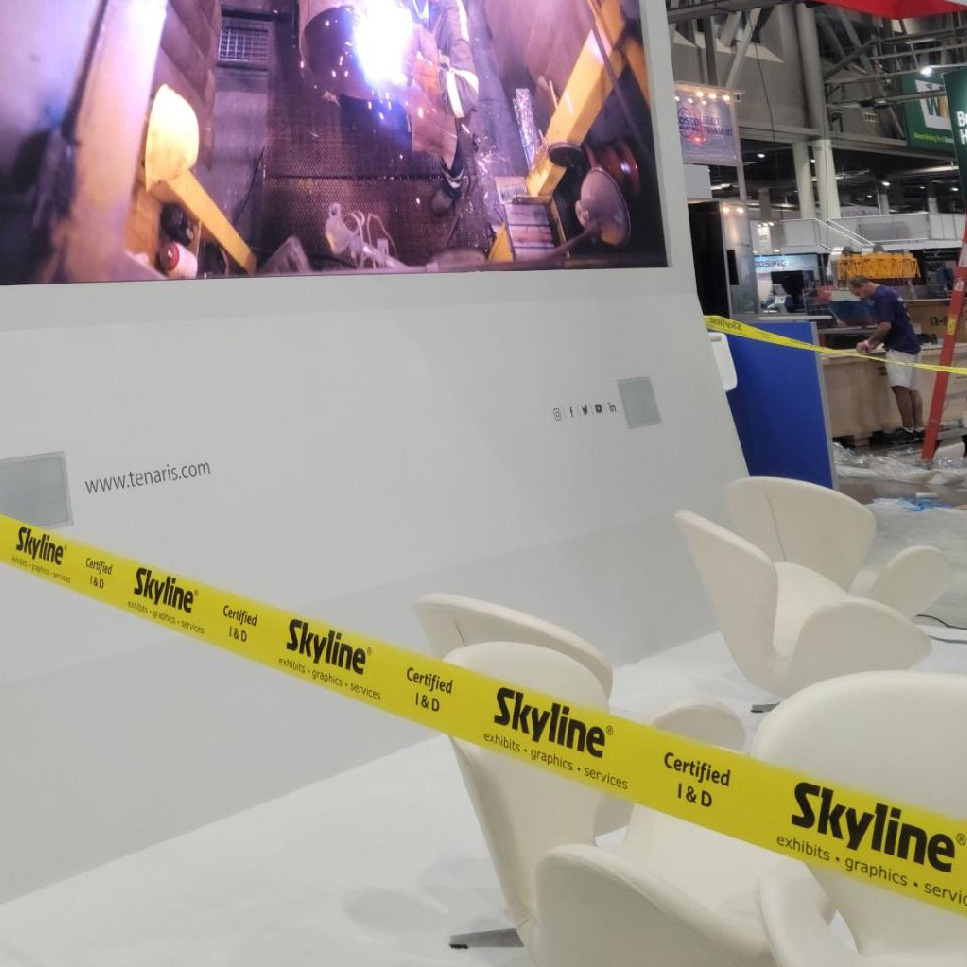 CERTIFIED INSTALLATION & DISMANTLE SERVICES AT YOUR FINGERTIPS
Regardless of your exhibit's size, style, or complexity, we deliver top-tier installation and dismantling services with a certified I&D team of experts that transforms your display design vision into a stunning reality sure to wow your audience.
Backed by extensive experience, quality craftsmanship, and industry best practices, Innovative Environments is the team that companies choose for stress-free, affordable, and top-quality I&D services. We take great pride in providing game-changing, turnkey solutions for our clients, including:
+ customized fabrication
+ graphics production
+ pre-show staging
+ carpet and flooring rental
+ climate-controlled storage
Our I&D team meticulously handles your exhibit with a razor-sharp focus. With state-of-the-art tracking and logistical management services, we keep you apprised of our progress during each stage. We also deliver full-scope support services to complete all required forms and craft a schedule to coordinate all functions for your display throughout the event. You can rest assured that you and your trade show booth are in the best hands with us because you get the ideal solution, professional exhibit services, and the support you expect.
TRADE SHOW EXHIBIT RENTAL SOLUTIONS
TRADE SHOW DISPLAYS SHOULD BE ACCESSIBLE TO ALL COMPANIES. THAT IS WHY WE WORK WITH BUSINESSES AT ALL BUDGET AND ACTIVITY LEVELS.
If purchasing a trade show exhibit is out of your plan, renting one may be your solution. But why rent an ordinary exhibit booth from the show contractor?
Instead of looking like all the other booths, maximize your opportunity with a custom rental that perfectly fits your brand and show objectives.
A trade show display rental from us unlocks many advantages. You save money because there is no need to invest your hard-earned resources into constructing, maintaining, and storing an exhibit. Renting from us gives you peace of mind knowing your trade show booth will arrive on time, will be installed by professionals, and will wow your audience.
FLEXIBLE TRADE SHOW DISPLAY RENTALS.
We go the extra mile to provide tailored exhibits to meet the needs of businesses of all sizes. Whether your company hosts a display at multiple shows every year or only exhibits at one or two, we can help you each step of the way. Our experienced team leverages extensive industry knowledge and best practices to deliver:
   + Flexible solutions for companies of all sizes
   + A tailored, adjustable approach
   + Razor-sharp focus on your specific needs and objectives
   + Detail-oriented design services to craft the perfect display
CUSTOM TRADE SHOW BOOTH RENTALS.
A trade show display rental is the perfect way to access effective exhibiting technologies while enjoying custom graphics and designs. Our experienced team of industry-leading graphics designers who will craft attractive, compelling, and dynamic graphics that turn heads and focus a crowd's attention on your business's products and services.
FIND THE PERFECT EXHIBIT RENTAL FOR YOU.
With our portable and custom modular systems, you can rent virtually any exhibit design of any size, including accessories. Connect with us and unlock access to our showcase of dynamic, engaging, and inspirational options to craft an exciting trade show display rental.