At Innovative Environments, our highly skilled and experienced team provides unmatched environmental graphic services for designers and architects. With over 100 years of combined detailing, production, and finishing experience in our corner, we are well-postured to translate your design concept into a functioning reality.
World-Class Graphics
At Innovative Environments, we deliver unparalleled environmental graphic services to clients across the world. We believe in complete customer satisfaction and go the extra mile to demonstrate our unwavering quality and extensive knowledge. We place a wide range of services at your disposal including:
Direct Print First & Second Surface Acrylic
Direct Print PVC Graphics
Vinyl Applied Graphics
3M™ Printed Vinyl Murals
Custom large format printing
Fabric graphics
Window film and graphics
Our skilled detailing and production experts are ready to conduct a deep dive into your project's graphic and branding requirements to determine the optimal material specifications and installation techniques needed. We integrate directly with design teams to collaborate on all facets of a project.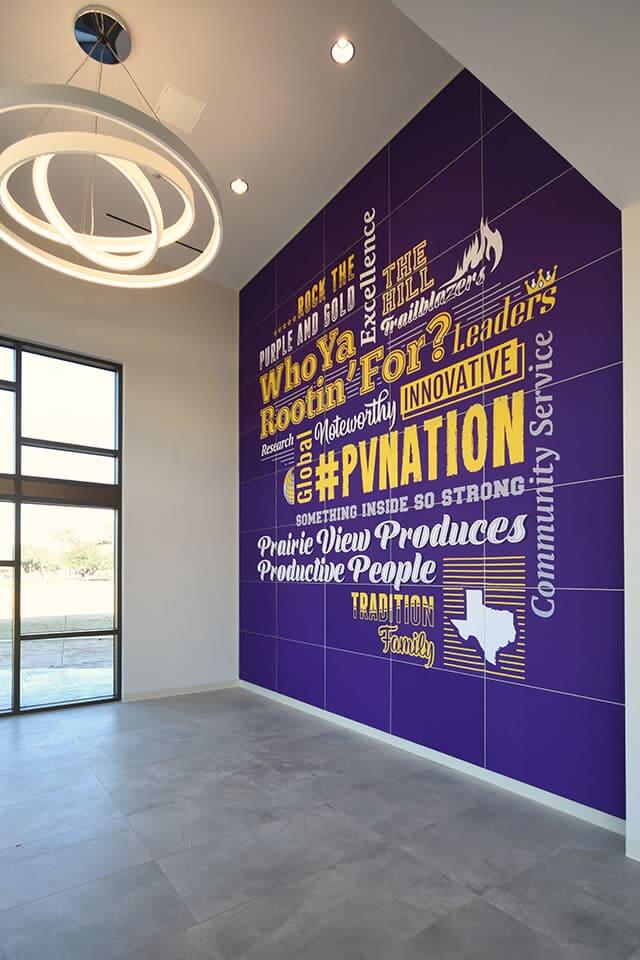 Connect with Our Visionary Team Today for Professional Graphic Services